Same Day Dental Crowns In Millbrae, CA
Thanks to advanced and modern-day dental technology, getting a dental crown is easier than ever before. At James Warren Dental, we offer same-day dental crowns with advanced CEREC technology. Our lab-quality restorations are made right here at our practice, so you don't have to spend two weeks waiting for a new dental crown or a dental bridge to be sent from an off-site facility.
What Is A Dental Crown?
A dental crown, also known as a tooth cap or tooth crown, is designed to replace the full, external portion of your tooth. At James Warren Dental, we offer tooth-colored dental crowns that can be custom-shaped and custom-shaded to seamlessly blend in with the rest of your pearly whites.
Our Millbrae, CA dentistry office is proud to offer a range of materials to suit your smile best.
All-Porcelain Crowns
All-Ceramic Crowns
Zirconia Crowns
BruxZir Crowns
What Are CEREC Same Day Crowns?
These crowns function and look the same as traditional crowns, the only difference is that we cut out the dental lab and can create these restorations right here in our practice, which can ultimately save you time. If you need a crown but your schedule is jam-packed, CEREC same-day crowns make it easy for you to treat the tooth and have a permanent crown placed in just one trip to our Millbrae, CA practice.
Besides saving you time, CEREC crowns don't require messy impressions to be made to craft your crown. Thanks to the advanced digital technology of CEREC, Dr. Warren and the team at James Warren Dental can take quick, mess-free digital impressions of your tooth (which also offers incredibly precise measurements).
You'll get your permanent CEREC crown placed the very same day it's made, which means you don't have to wear a temporary crown for weeks on end before getting your permanent, custom-fitted crown.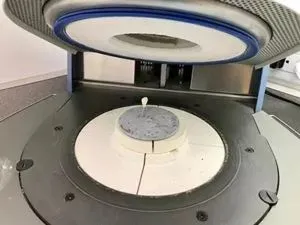 Is A Crown The Right Choice For Me?
Most patients are excellent candidates for tooth crowns. Our dentists may recommend a dental crown to repair the following conditions:
Broken or cracked tooth
Damaged loose crown
After root canal therapy
Dental bridges that need anchoring
Misshapen or discolored tooth (cosmetic purposes)
To seal a dental implant
If you need help affording your tooth crown, our friendly team can set you up with a no-interest or low-interest monthly payment plan through CareCredit® or LendingClub®.
Have questions? We will give you a tooth crown cost breakdown prior to your procedure.
Revive Your Smile At James Warren Dental
Do you have a loose crown? Or, do you have a tooth that might require a permanent crown to restore it? Call James Warren Dental in Millbrae, CA today at (650) 697-2073 to schedule your appointment!