FREE Invisalign Consultation + $500 Off Treatment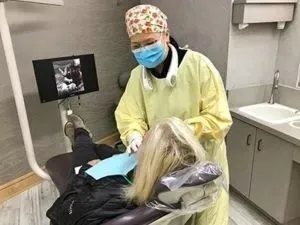 Everyone deserves a beautiful smile and many people need orthodontic treatment to get there. Are you considering Invisalign clear braces for yourself or for your teenager? Schedule a FREE Invisalign consultation with Dr. Warren today and receive $500 off your Invisalign treatment at our Millbrae, CA dental office!
---
Invisalign Treatment Millbrae, CA
James Warren Dental is here to help you straighten and beautify your smile. For our teenage and adult patients who want a straighter smile without using traditional metal braces, Dr. Warren recommends Invisalign clear braces, a cutting-edge system that gives patients straighter smiles - without the uncomfortable metal and wires featured in traditional braces.
Dr. Warren is a Preferred Invisalign Provider, so you can rest assured knowing that your smile is being cared for by a top Invisalign dentist! We offer the very best Invisalign clear braces near Millbrae and Burlingame because we utilize the iTero® scanner to get a completely comfortable yet entirely in-depth view of the teeth, gums, and mouth.
iTero® is an advanced scanner designed to deliver a fully painless consultation - and even allows for digital impressions. With digital impressions, you get a "preview" of what your finished smile will look like before you even start your orthodontic treatment! Included in your consultation will be a FREE bite evaluation and a FREE smile simulation! iTero can even detect cavities using infrared images - no x-rays required!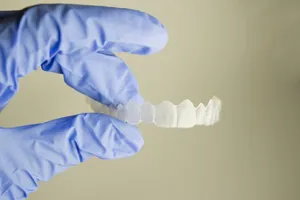 How Do Invisalign Clear Braces Work?
Invisalign is a cutting-edge orthodontic treatment system designed to straighten your smile as effectively as traditional metal braces but without the unsightly brackets and wires. This revolutionary system uses a series of crystal-clear, plastic aligners that are custom-made to correct each and every patient's unique smile.
Using digital, computer-assisted technology, these clear braces are made to straighten teeth as quickly as possible! Invisalign can also be the right option if you have never worn braces, but have mild to moderate crowding of your teeth.
As a top Invisalign dentist, Dr. Warren can help you straighten your teeth without needing to refer you to an outside orthodontist's office. That means you can attend Invisalign checkups alongside your routine dental visits, saving you time and allowing you to receive care from the team you know and trust!


The Many Benefits of Invisalign Clear Braces
Completely discreet. No one will know you are even wearing them!
Removable. Will never disrupt mealtimes or oral care routines!
Enjoy your favorite foods. Unlike traditional metal braces, Invisalign comes with NO dietary restrictions!
Shorter treatment times. Most patients complete their Invisalign braces treatment in 1 year or less
Comfort. Invisalign braces can be more comfortable than wearing traditional braces
The Best Candidates For Invisalign
If you are a good candidate for traditional braces, chances are you are a great candidate for Invisalign! Though the clear aligners may be discreet, they are extremely effective and designed to treat one or more of the following orthodontic conditions:
-Overbites
-Underbites
-Crossbites
-Gap teeth
-Crowded teeth
-Misshapen teeth
-Rotated teeth
-And more!
How Much Do Invisalign Clear Aligners Cost?
Your total Invisalign cost will heavily depend on the terms of your dental insurance plan as well as the length of your treatment. Fortunately, James Warren Dental is in-network with most major dental insurance carriers. If you need help managing your investment, we accept no-interest and low-interest monthly financing plans through CareCredit®.
Do you have questions about your insurance or financing options? Our friendly team is here to help!


Schedule Your Invisalign Braces Consultation Today!
Get the straight, beautiful smile you deserve! Call James Warren Dental in Millbrae, CA today at (650) 697-2073 to schedule your FREE Invisalign consultation.