Learn how restorative dentistry services at James Warren Dental can improve your quality of life!
---
Restorative Dentistry Millbrae, CA
Are you suffering from the pain and embarrassment of tooth damage or tooth loss? Whether you've lost a tooth or are in pain because of a cavity, the caring, gentle team at James Warren Dental can help repair your natural smile and restore your oral health!
Dr. Warren provides restorative dentistry treatments like fillings, dental crowns, dental implants, dentures, and more. We use custom coloring and shade matching for every dental restoration to make sure your restoration matches your existing teeth.
We're proud to offer these top restorative dentistry services at our Millbrae dental office:


Amalgam-Free Dental Fillings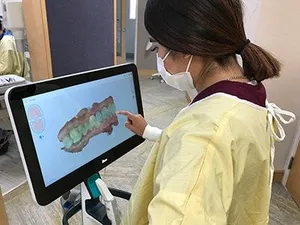 For small cavities, tooth-colored dental fillings are an excellent choice. To protect your overall health, Dr. Warren only uses metal-free fillings to treat tooth decay. Not only are they safer than metal fillings that can contain mercury, but they're also more attractive.


CEREC® Same-Day Dental Crowns
James Warren Dental is proud to offer CEREC same-day dental crowns. This system makes it possible for you to receive a customized crown on the same day of your appointment rather than having to wait 2 weeks for a crown to be created and placed.


Dental Bridges
You don't have to live with a gap in your smile! Our practice uses metal-free dental bridges crafted from porcelain and Zirconia to replace your missing tooth. This durable oral prosthetic is made up of two or more crowns that fill a gap between your missing teeth. The crown on either end is called an abutment and is bonded onto your existing teeth to support your dental bridge.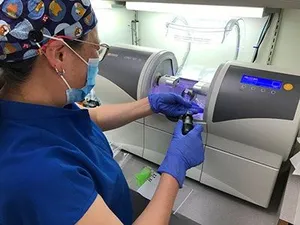 Dental Implant Restoration
Dr. Warren offers dental implant restoration services for patients who already have implants. Dental implants are known for their strength and durability as well as being the best tooth replacement option. However, just like natural teeth, they may still chip, crack, or even break in certain circumstances such as a dental injury or trauma. Dr. Warren can repair or replace your implant crowns to make them good as new again.


Removable Dentures
Dentures can be the solution for your smile if you are missing multiple teeth. Dr. Warren offers both full dentures and partial dentures that can give you back both the look and function of your natural teeth. If you like the look of dentures, but need some extra support, ask Dr. Warren about fixed dentures with long-lasting dental implants!


Restore Your Smile, Change Your Life!
Not sure which restorative dentistry procedure is right for you? Call our Millbrae, CA dental office today at (650) 697-2073 to schedule your consultation!